Do you need a Painting Service in Kathmandu?
A house is a place not to just spend your time. Home is where the recollections and festivities are celebrated and dreams are achieved. Your house is the place where your life starts and it's your obligation to make it lovely and beautiful.
At Facility Service Pvt. Ltd, we believe that each individual holds an equivalent right to live in a delightful, lovely, and beautiful house. Painting is one of the cost-friendly ways that improves and changes the total look of your home. It will shield your home from the patches, aging up and gives great allure, and expands your home's worth.
WHAT WE OFFER
As a general property maintenance services company, we offer the exterior and interior painting service of buildings, offices, houses, factories, etc.
Our team of professionals has the experience and dedication to assist you in transforming all your spaces in all its phases from surface preparation to the exterior and interior repairs and completion, specialized paint treatments for each type of surface.
We are a team of professional painters who not only do excellent work, we turn clients into grateful friends.
Painting service in general.
Interior and exterior painting, we paint Facades, buildings, Offices, Houses, Apartments, Wall plastering.
Varnished, Lacquered. Painted structures, Enamel.
Wall treatment with saltpeter, Duco. – DD – Finishes and decorative for works.
Find the paint and color that you like the most
and we will paint for you!
If you are thinking of renovating your home, leave the painting of your walls in expert hands.
We have professionals for all types of home projects.
Service developed by professionals who will take care of the installation.
We provide a quick response to your requirements.
We offer you the best financing alternatives to complete your project.
Our works are executed according to technical specifications, which ensure a correct result.
Service description of painting service in Kathmandu
Facility Service Pvt. Ltd offers painting services in general with professional methods in buildings and facilities of different sectors, be they commercial, corporate, industrial, health, and residential, it has developed painting projects for years from factories to corporate centers, passing through health service centers; In addition, we provide house painting services, building painting services, whether they are in the process of integral remodeling, and in general, all the painting services that are required in Venezuela, even committed as a company with principles of quality and guarantee in our painting services. We have over 11 years of experience in this industry.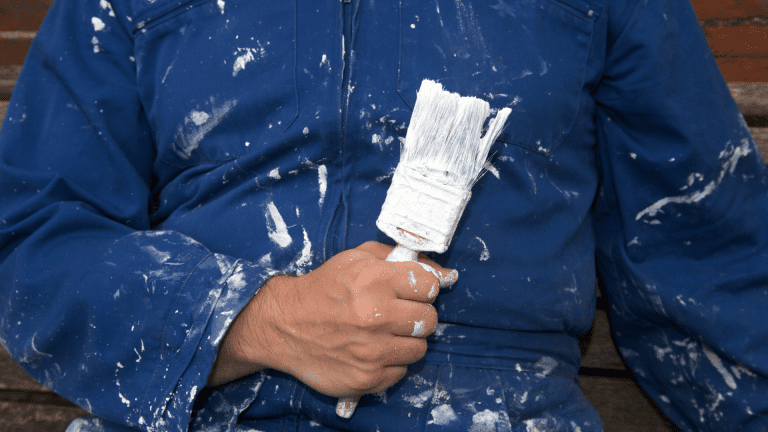 Why Choose Facility Service Pvt. Ltd for painting service in Kathmandu?
We are an innovative company designed to provide comprehensive solutions to our clients. We employ the best human and technological talent in order to provide quality services to clients and we firmly believe that the development and growth of our employees is the most important indicator of our company's growth.
It is relevant and certainly proven that for professional painting services it is necessary to know aspects that are commonly overlooked: the types of products to apply, their combinations and proportions, correct tools, work environment, type of surfaces, and their previous preparation; and l result may vary significantly if any of these aspects is obviated.
In addition, because we have done painting jobs with epoxy products, bioprotectants, emulsions, decorative paint, hydro-enamels, weather protection, special finishes, preparation of custom colors, templates, parking signs, corporate manual, even maintenance preventive of the external and internal surfaces of your buildings.
Remember us for any kind of interior or exterior painting service in Kathmandu you want, we will achieve your endeavor with incredible delight. Using the experience of over 11 years of involvement in this industry we can assure you to give a new and more seasoned look to your home. We likewise make an honest effort to make your home stand apart on your street. Our painters and decorators assist with making an optimal working or living environment. We look forwards to hear from you.
You can also visit our facebook page to watch our Painting Service in Kathmandu video.
To book our services call us on +9851001723 or 014791239