VALUE, EXPERIENCE, 100% GUARANTEE
In order to provide the Kathmandu valley Area with high-quality professional and best carpet cleaning services, Facility Cleaning was founded. For both homes and businesses, our staff is capable of providing the best carpet cleaning services, such as steam cleaning, cleaning of rugs and carpets, cleaning of upholstered furniture, and restoration of water damage. If you are not satisfied with the level of service you received from us, we will come back at no cost and with no obligation to fix any problems you find. The guarantee is our 30-day, 100% satisfaction promise.
Call us NOW for 24/7 emergency repair and best carpet cleaning services! If you have ever encountered fire, smoke, wind, water, or mold damage to your home or place of business, you are aware of how difficult the cleanup process can be. We have a great deal of expertise cleaning up after disasters brought on by overflowing toilets, burst pipes, and a variety of other unanticipated calamities. Our skilled professionals and craftspeople will treat the carpet cleaning and restoration process with the utmost care, and our experience dealing with insurance companies will assist you as you navigate the claims process.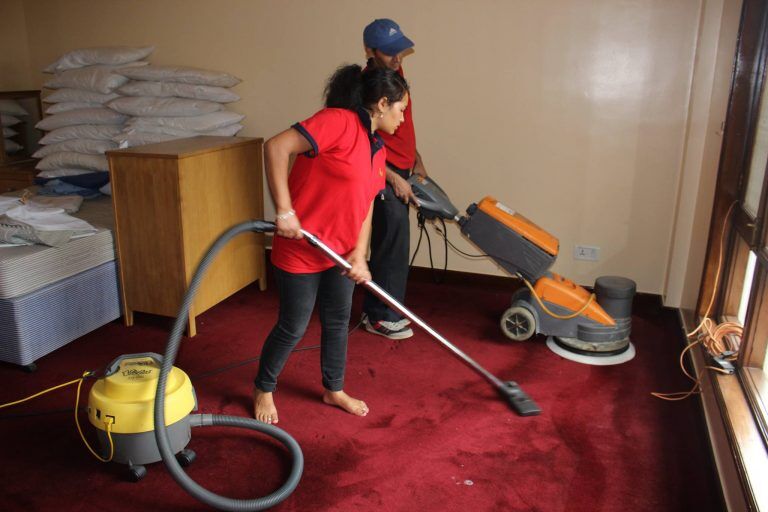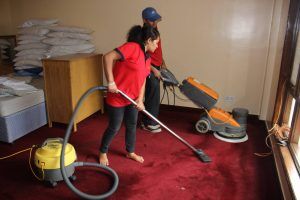 What do we offer for our best carpet cleaning services?
Facility Cleaning
High-Tech Cleaning Solutions
Facility Cleaning offers state-of-the-art commercial and residential carpet cleaning services. Our best carpet cleaning services in Kathmandu are eco-friendly, hypoallergenic, and affordable. Our services are EPA (Environmental Protection Agency) registered and CDC (Centers for Disease Control) approved!
Carpet Cleaning That Is Safe For The Environment by specialized carpet cleaners
Conventional cleaning service providers employ products that include harsh chemicals that, if exposed for an extended period of time, can harm both humans and the environment. Only organic, environmentally friendly cleaners are used at Facility Steam Cleaning. Our cleaning products don't release noxious gases that are harmful to your body and your home or workplace. Working with us guarantees you receive environmentally friendly services.
Allergy and Asthma Friendly
We only use cleaning supplies that have received the certificate of Asthma and Allergy Foundation seal of approval. Our services won't worsen the situations of your family members or workers who are prone to allergies.
Commercial & Residential Carpet Cleaning Services
We at Facility Cleaning realize you require more than just carpet cleaning. By extending the life of your carpet and upholstery, you can also protect your investment. The following choices are part of our long-term carpet protection strategy and are intended to aid your company. For every rug, whether it be Oriental, Persian, Kilim, Nepali Galaicha, or another type, we also offer high-quality area rug cleaning services.
Here is Procedure for Professional Carpet Cleaning Services in Kathmandu.
Pre-Inspection
We will examine the area where your carpet is laid and assess any potential concerns because there are several carpet-related issues.
Dry and Wet Vacuum
A dry vacuum is used to remove liquids and dry dirt from the various areas of the carpet since it contains bacteria, solid soil, and other filth.
Chemical Inspection
We use chemical solutions to achieve increased cleanliness. A suitable chemical is chosen to ensure the carpet's quality. To keep the carpet in good condition and clean, the proper chemical is applied.
Getting Chemical Ready
The chosen chemical is now ready for the next step in the procedure.
Pre-Spot
There could be a variety of difficult-to-remove stains that are handled using the right chemical treatments.
Pre-Scrubbing
Additionally, this removes any remaining dangerous bacteria and tiny insects from the carpet.
Extracting and rinsing the soil
Through the soil extraction and rinsing processes, sticky residue that is present inside the carpet is removed.
Post-Spot
Chemicals are used to clear longer-lasting stains to their maximum effectiveness without degrading the carpet's condition.
Post-Scrubbing
Scrubbing is done post-cleaning to speed up the drying process and improve the appearance of the carpet.
Drying
The damp carpet is dried up to about 80% after all cleaning treatments.
Post-Inspection
Before departure, a last examination is conducted. The professional protection we use after cleaning will help your carpet and other furnishings withstand dust and filth. Regarding your health, don't worry; we are here to take care of you. The equipment and chemicals we use are secure for people, animals, and the environment. Your chair, sofa, and carpet will last longer thanks to the protector, and there won't be any unpleasant odors. Call us if you need any kind of carpet maintenance or carpet cleaning services in Kathmandu. We can take care of it by providing commercial cleaning and maintenance services that keep your carpet clean and hygienic. Our skilled cleaning professionals are always available to provide a thorough carpet cleaning in Kathmandu.
This is how we do carpet cleaning in Kathmandu.
Why Choose Facility Services for Carpet Cleaning in Kathmandu?
Professional and experienced carpet cleaning in Kathmandu
Advanced, deep cleaning system and process
Improved carpet protection
Well trained experts capable of handling any type of fabric
Friendly and reliable team of staff that ensure maximum satisfaction
Advice on further carpet maintenance
We are a pioneer in cleaning services in Kathmandu and have been in the business for over a decade now. Leave it to us to take care of delicate items. We make sure to remove all dirt and stains from the fabric and have new ways to clean any sofa, chair, or carpet.
Moreover, we use a stain guard to ensure your carpet is safe from future stains.
This is how you can get best carpet cleaning services in Kathmandu.